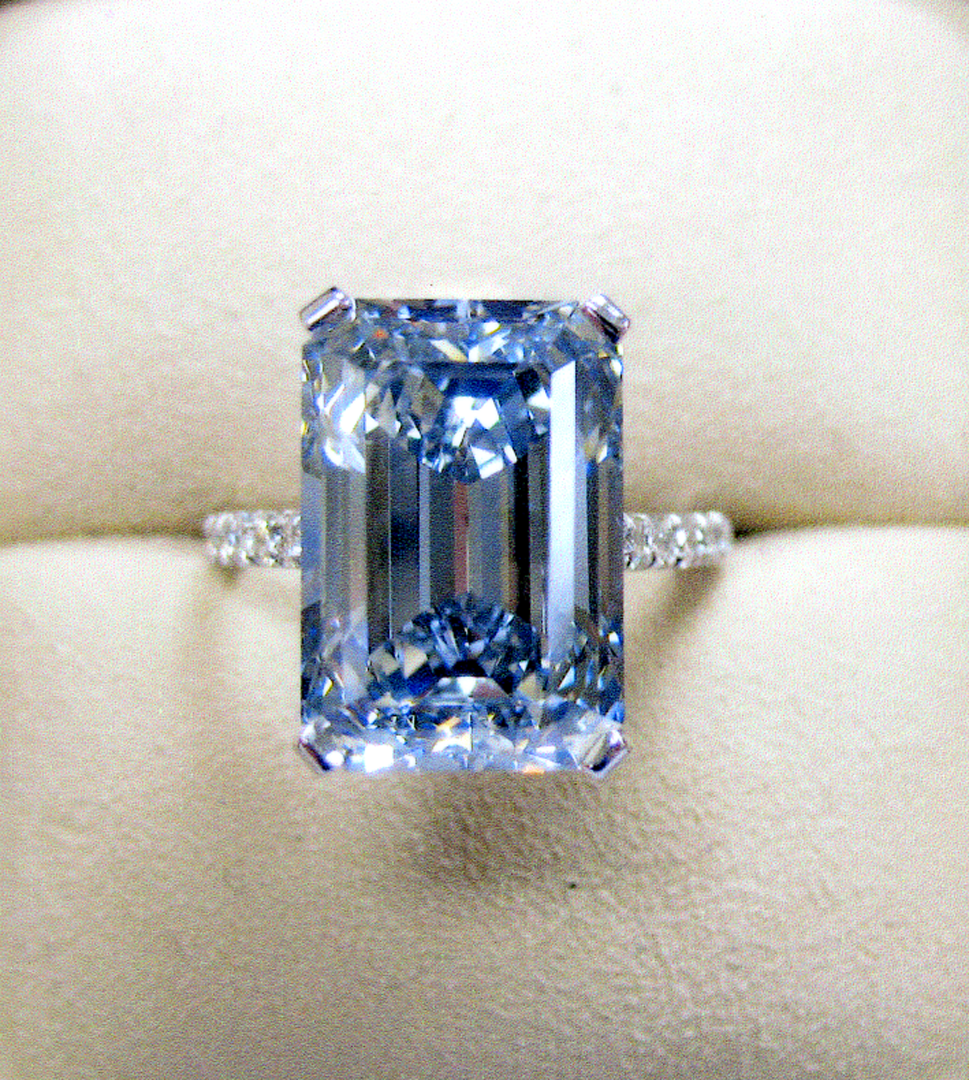 Blue diamonds are considered extremely rare and each shade is exquisite, the powerful color of the sea and the sky meet in these exceptional gems. The colors range from a light blue of a winter's day sky, the deep hue of a peacock's tail or the deep blue of the ocean. Blue diamonds belong to the rare Type IIb category of diamonds. The color blue occurs when the element boron is trapped in the carbon lattice of the diamond.
The Cullinan Mine in Pretoria, South Africa is the world's only notable blue diamond producing mine. The mine produced the brilliant vivid Heart of Eternity weighing 27 carats, largest diamond of the DeBeers Millennium Jewels Collection.
The largest polished blue diamond known publicly is the 70 carat Idol's Eye. It is a Golconda diamond and has a distinct delicate blue color, known in older gem literature as "rosy blue". Mythological tales tell of the diamond once being set in the eye of a temple in Benghazi. After World War II the diamond was sold to Mrs. May Stanton, an American aristocrat, who lived alone in a palatial mansion and wore the Idol's Eye at her solitary breakfast every morning.
The Hope Diamond is the most famous diamond in the world. It is an extraordinary deep blue color and weighs 45.53 carats. It was brought from India to Europe in the 17th century, when it was known as the Tavernier Blue and sold to King Louis XIV of France. It came to be considered bad luck for all its subsequent possessors, including Maria Antoinette, Lord Francis Hope and later American aristocrat Evelyn Walsh McLean. The Hope Diamond is part of the gemological collection and is on display at the Smithsonian Institute in Washington DC.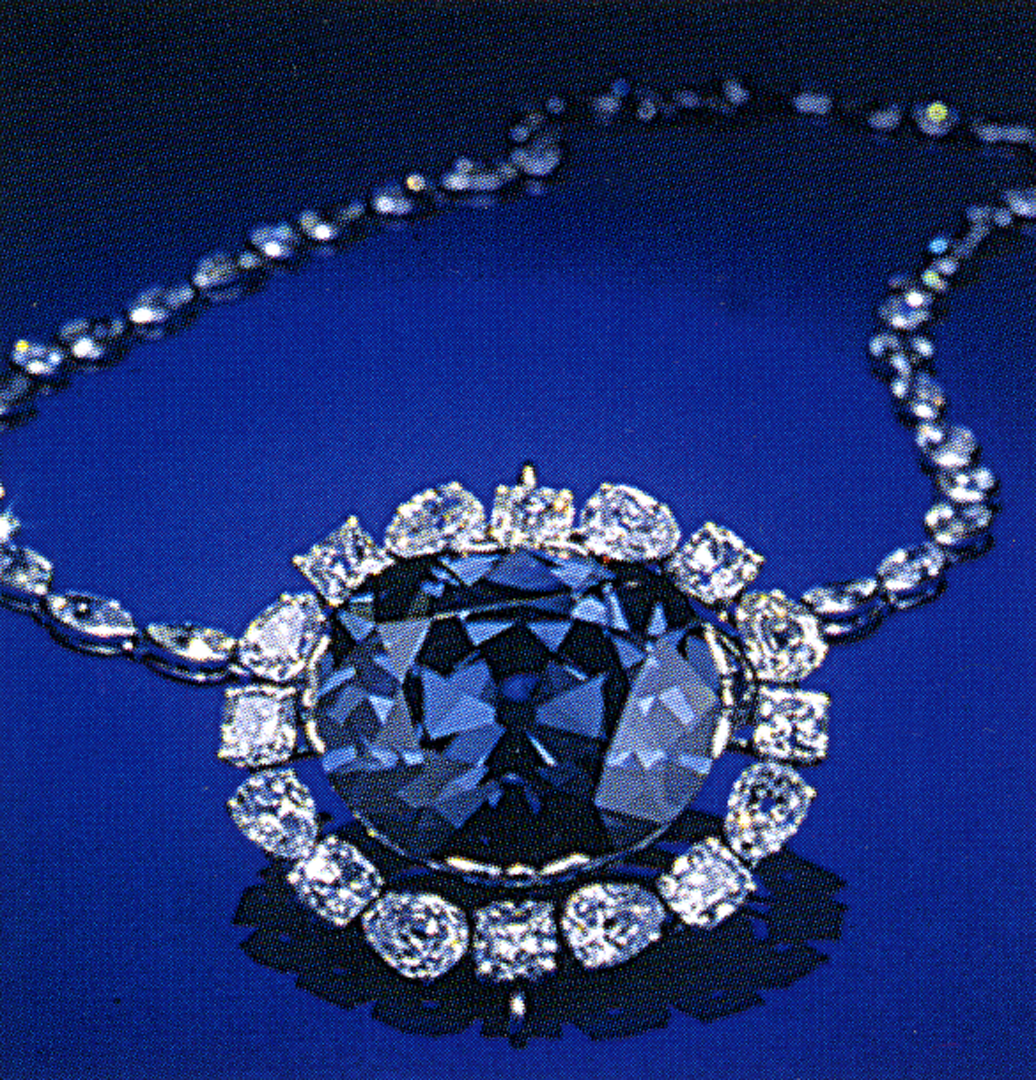 Blue diamonds are some of the most sought after of the natural color diamonds. They do hold their value even during times of economic crisis. In 2009, at Sotheby's Magnifient Jewels sale in Geneva, a 7.03ct. fancy vivid blue, internally flawless, cushion cut diamond form the Cullinan Mine fetched $9.5 million. The presale estimate was $5.8 – 8.5 million. This sale set a record price per carat of $1.3 million for any gemstone sold at auction.
Thomas Michaels Designers is presently offering one of the most significant blue diamonds on the market today, an 8.90ct. (shown above) vivid blue emerald cut diamond, please inquire.